Since the beginning of 2021, ARMOR has experienced strong growth. Adding to the acquisition of IIMAK by ARMOR, the demand for thermal transfer ribbon is growing. Our customers have progressively more needs and are looking for high quality products, we have got to meet them.
Therefore, subsidiaries have to increase the production capacity at their sites.
A new production line in Xiaolan.
ARMOR-IIMAK has also invested in a new coating line and an additional slitting facility under ARMOR-IIMAK in China subsidiary.
With the global health crisis that we have experienced over the past two years, demand has exploded. The global turnover in e-commerce, for example, has reached 112 billion euros by 2021. Logically, to meet this strong growth, the need for packaging labeling and barcodes has grown. Business sectors such as logistics, distribution and electronics are the most impacted.
AWR 1AWR 8 wax ribbons to meet the strong growth in demand for these two products worldwide.
Our production site will therefore start up its fourth coating line in April 2022. A fifth line is already planned to be deployed within the next 2 years.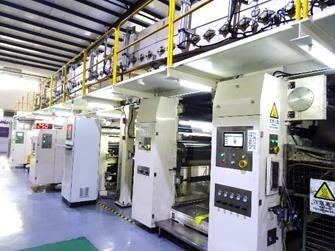 A new production site in Shanghai
Near Shanghai, one of the main industrial regions of China, a new slitting site will open. ARMOR-IIMAK wants to get closer to its local customers, to offer them the best of thermal transfer. It is planned that the slitting machines will be operational in June/July 2022.
With all these investments, the group wants to meet the current demand for labeling in the best possible way. But also, to anticipate the future and react to the trends in the product traceability sector. The implementation of this production line and the new production site will allow ARMOR-IIMAK in China to continue its work to better satisfy its customers and to work closer to them.
Need more information?
Do not hesitate to contact one of our representatives