After 4 years of absence, Brussels is finally hosting a new edition of Label Expo Europe, the world's largest show dedicated to the label and package printing industry. ARMOR-IIMAK is exhibiting on its largest ever booth and will be showcasing its entire range of Thermal Transfer solutions. You can meet the ARMOR-IIMAK teams in hall 5 on booth C40 until Thursday 14 September.
inkanto, the most recognized brand of Thermal Transfer ribbons
During these 4 days, visitors will be able to discover the exclusive new feature that ARMOR IIMAK offers to every users of inkanto ribbons : Clean Start. This ribbon feature ensures the printhead gets a soft cleaning after each ribbon change to guarantee a nice print quality and less printhead costly changes.
Clean Start adds even more ease of use to inkanto for the end-users, with the life time guarantee, the free printhead cleaning wipe, the certificate of conformity, immediate stock availability, etc.
Hassle-free textile label solutions
During the show we will also explain how the combination of our Textile resin ribbons together with the fabric label materials deliver a simple and high performing solution for care applications, dry cleaning, and laundry.
QR codes and GS1 Digital Link
The barcode turned 50 years old in 2023 but an important evolution in underway: the rise of the QR code embarking a GS1 Digital Link. On ARMOR-IIMAK booth, we'll explain how Thermal Transfer technology is 100% ready for this evolution. Existing Thermal Transfer users can be confident to have a reliable technology for all their barcodes, even the smallest QR codes.
Our team look forward to seeing you there!
Below you'll find the latest news live from the show :
Day 1 :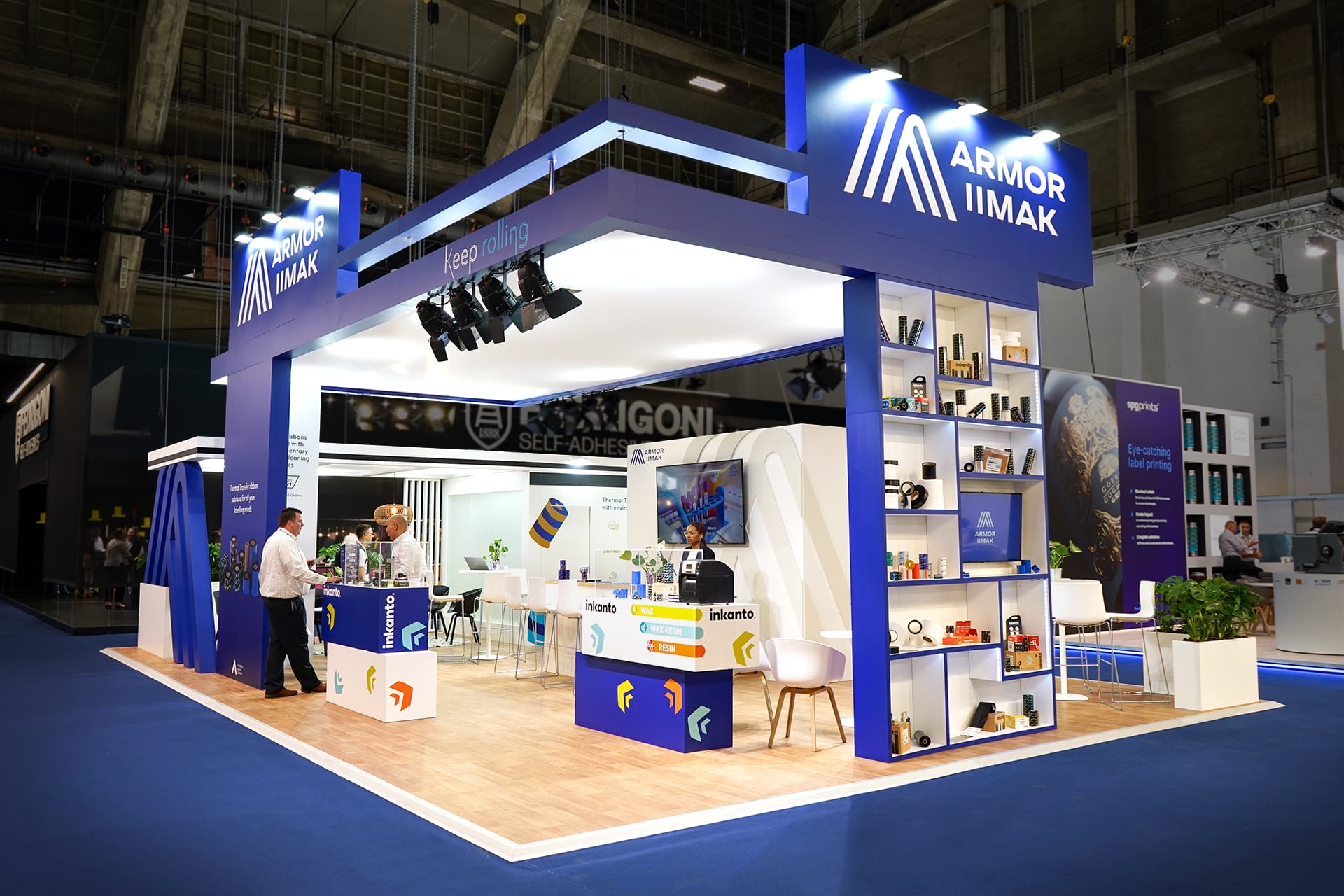 Need more information?
Do not hesitate to contact one of our representatives