The traceability of fresh food products is essential to consumer health. This French logistics specialist of cold food transportation was faced with problems related to the quality of the ink used for barcodes that impacted the traceability of the products.
Printed product labels exposed to cold temperatures are not compatible with direct thermal printing solution
A specialist in logistics and cold transport established in Europe is engaged in the daily delivery to its customers within the fresh and frozen food industry. With 40 warehouses and 200 vehicles, this company is committed to maintaining confidence in food safety, quality, and traceability.
Printed product labels exposed to cold temperatures are not compatible with direct thermal printing solution
Until now, the technology solution used for their frozen product labeling needs was direct thermal. However, because reliability is a vital to their company DNA, this issue had to be resolved immediately to avoid further risking their well-established credibility.
The use of their previous solution, direct thermal, was not the best option for their frozen product label needs.
This particular technology has multiple downfalls when it comes to the specific needs of this customer, such as:
It does not display resistance in cooler temperatures
The print will deteriorate over time
It is not ideal for items that have a long shelf life – durable
Because these barcodes are needed throughout multiple stages of the production and distribution process, the print and label must show durability and resistance along the way to the following:
Humidity
freezing temperatures
friction during transport
physical handling
The elements that the printed label is exposed to require a specific labeling substrate and thermal transfer ribbon combination.
The traceability of fresh products has to meet demanding labeling needs. That's why they turned to us to help them find the right solution within our Inkanto thermal transfer ribbon product line.
Restoring Reliability With Thermal Transfer Ribbons
ARMOR-IIMAK thermal transfer technology provides the perfect solution for this problem, offering a more durable print that will remain legible for the product's entire life that is needed based on durability requirements.
Our experts were 100% confident that our inkanto ribbon range could provide a solution that would meet the demanding requirements & challenges of this companies' labeling needs and resolve future issues.
A testing trial began, and once it was complete, our APR6 resin ribbon was selected as the most suitable product on the market that could meet their needs and resulted in a 120,000 sqm order.
With APR6 resin thermal transfer, we were able to resolve all printing issues, help resolve end-user complaints, and restore the reliability reputation of the company.
As part of their eco-responsible approach, the company has implemented the REC'PET program. The REC'PET partner program is a dedicated collection and recovery program for used ribbons that allows us the opportunity to help others reduce waste and recycle martyrial that would otherwise be thrown into landfills.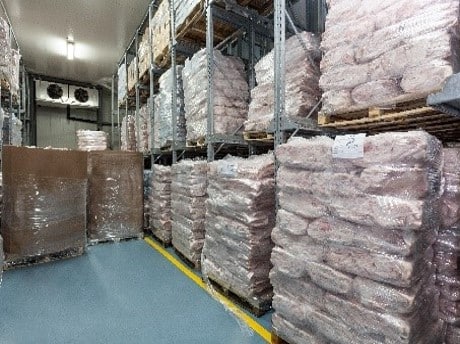 Results
Results from all members who participate in this program include:
Eliminating burial and landfill of ribbons
Encouraging circular economy
Anticipating new laws and taxes for plastic waste
Adopting a more sustainable business practice
Need more information?
Do not hesitate to contact one of our representatives