A Thermal Transfer ribbon is the consumable that contains the ink required for Thermal Transfer printing. With a nearly identical exterior appearance, ribbons vary by the properties of the Thermal Transfer film (backcoating, polyester film, ink layer(s)) and also by all of the components that make up the roll (core, ribbon end trailer and ribbon start leader​).
ARMOR-IIMAK is one of the few companies worldwide to master all of the stages of ink design and Thermal Transfer ribbon manufacture, from their conception to their go to market​.
ARMOR-IIMAK Research & Development
More than 40 people, and equipment at the cutting-edge of technology, in order to develop products approved by virtually all of the world's Thermal Transfer printer manufacturers.
Ink production​
The intrinsic qualities of the ribbon are closely linked to the choice of components, their physico-chemical properties, and at last their grinding. The quality of this first stage is a guarantee for the perfomances of the product​.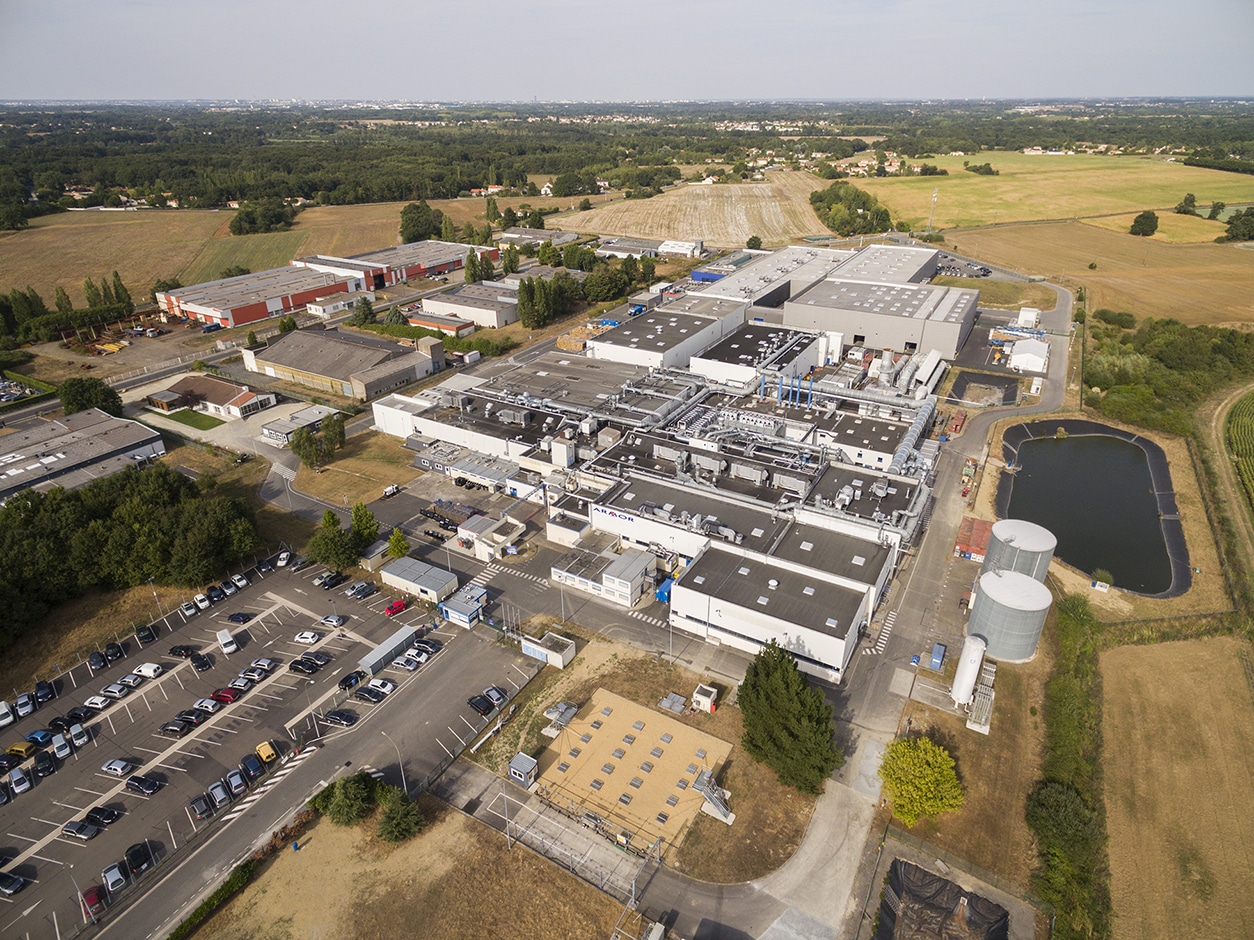 Coating of the Thermal Transfer film​
During the production process a transparent polyester film is unrolled onto one side, to which is applied one or more layers of ink, and on the other side a protective coating known as the backcoating is applied.
Slitting the Thermal Transfer roll
The quality of the slitting process lays behind the proper functioning of the roll within the Thermal Transfer printer. The key points are compliance with printer specifications, the mastering of winding tension, and the choice of the components used​.
Thermal Transfer roll packaging
The packaging must offer adequate product protection and provide identification and traceability.
By deciding to invest in all the development and manufacturing stages associated with Thermal Transfer rolls, ARMOR-IIMAK-IIMAK is able to offer its customers guaranteed quality​​.
Printers compatible with our ribbons
There are many thermal transfer printer references on the market. They are distinguished according to several technical criteria:
Print heads:
Flat head or near Edge
Print head resolution
Performance
Printer dimensions
Print Speed
Consumables
Compatible media
Inside or outside inked ribbon
Each ribbon developed by ARMOR-IIMAK is tested on all Thermal Transfer printers on the market. This expertise enables our teams to support their partners in the choice of ribbons compatible with specific printers and adapted to each need.
Main brands of Flat-head printers: ARGOX, ZEBRA, CAB, CARL VALENTIN, CITIZEN, DATAMAX O'NEIL, INTERMEC, ITALORA, LOGOPAK, PRINTRONIX, SATO, TAIWAN SEMI-CONDUCTOR (TSC), TOSHIBA Main brands of Near-
Edge printers: AVERY DENNISON, BELL-MARK, CAB, CARL VALENTIN, DOMINO, KORTHO, LINX, LOGOPAK, MARKEM IMAJE, TOSHIBA, VIDEOJET
Need more information?
Do not hesitate to contact one of our representatives