Labelling cosmetic products
In cosmetics, the labels are printed, written, or printed in a graphic display of information directly affixed to or appearing on the container.
Types of packaging such as aluminum containers, cardboard, flexible tubes, and more are used for products such as:
Shampoo
Makeup
Facial cleansers & serums
Toothpaste
Deodorant & more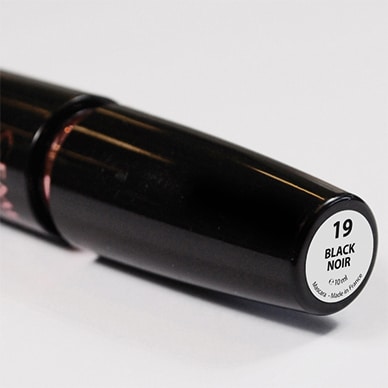 Correct labeling of a cosmetic product is also the key to avoiding problems for manufacturers with regulatory authorities.
All the constraints that the product may face must be considered when labeling a cosmetic product. These labels must meet specific criteria such as resistance to:
Manipulations
Water
Abrasion
Fragrance
Chemicals
Oils
These elements could erase the required and crucial information printed on the cosmetic label. Using suitable ink for printing cosmetic packaging labels helps manufacturers cope with these constraints.
Cosmetic labels regulation
In the United States, cosmetics are regulated by the Food and Drug Administration (FDA), which requires the following information to be displayed on the label:
Identity of the product
Net contents
Ingredient declaration
A manufacturing company may also need to include warning labels for specific products; some examples of these are:
Tanning products without sunscreen
Deodorant sprays & aerosols
Products containing alpha-hydroxy acids
Bath products
And more
A misbranded cosmetic (false or misleading printed label) cannot be sold. According to the EU Cosmetics Regulation, information on the label should be "indelible, easily legible and visible lettering."
Country of origin, batch number, date of minimum durability (DOMD) & Period after opening (PAO) should also be printed on the label in addition to the US cosmetic labeling requirements listed above. In addition, there are specific ASEAN cosmetic labeling requirements to which manufacturers must pay attention to market a product in Asia.
Why using thermal transfer technology for this application ?
Thermal Transfer printing technology for cosmetic labels
Thermal transfer is a technology renowned for its quality, fineness, and precision. In the cosmetics labeling industry, this notion is even more important as the product's aesthetics is essential. Indeed, the label affixed must be perfectly legible and not distort the product's design.

One of the main advantages of thermal transfer technology is printing variable information on a single packaging or production line. This personalization of labels in a unitary way (barcode, batch number) is a real advantage to avoid stocks of pre-printed cosmetic bottle labels.

Manufacturers can rely on a broad range of thermal transfer ribbons to offer several solutions to respond to demanding constraints in quality, durability, and legislative criteria.

For this application, we recommend the following products:
Need more information?
Do not hesitate to contact one of our representatives